Message from the CEO

​

As we all seem to say every year: It's hard to believe it's that time of year again! As 2019 draws to a close it's timely to pause and acknowledge the good work that has been achieved in primary heath in country South Australia. It's been a very busy and rewarding year for us all at Country SA PHN.


Our organisation is based across 10 sites throughout the state. We recognise the needs of and support 120 significant communities across our region, and we engage locally with more than 2,000 identified and contacted community, NGO and other stakeholders and identities. During 2019 we have continued to nurture and grow our network of Local Health Clusters (LHCs) right across country South Australia. The LHCs are the conduit for the local voice of the community.
Our most significant challenges remain associated with our geography and fulfilling our goal of meeting the health needs of communities right across rural and remote South Australia. Our communities are small in population and somewhat independent. This means our services are inevitably thinly spread. This is both at the heart of our challenge and where we can most add value: recognising the need of individual communities and providing appropriate; locally relevant; patient centred primary health care. We value people's time including the patients and the carers and we seek to provide equity of access to services by being adaptable, flexible and responsive to community need. We encourage all planners and advocates to ensure the geographical encumbrances on health service delivery to country SA are well considered and that service design places people's needs at the forefront of their thinking.

This has been a good year and we have achieved well. Challenges have been responded to and we have connected as much as possible within our capacity to do so. Our contracted services are being effectively delivered. We are continuing to improve coordination and integration in primary health for country South Australians.   

We thank our stakeholders for their input and support in 2019 and we look forward to a productive 2020. 

From all of us at Country SA PHN, we wish everyone a very happy and safe Christmas and all the best for a wonderful new year.
Country SA Services Directory
 
Are you a local country South Australian service provider interested in advertising your service for free? 

 

Do you want to promote your service to your local community?

 

It is an invaluable tool for service providers to facilitate partnerships, conduct cross referrals and assist service mapping.

 
Point of Care Testing in General Practice: A Business Case Webinar
Proving to be a valuable part of a GPs toolkit, Point of Care Testing (PoCT) is revolutionising the effectiveness and efficiency of care in the primary health care setting for both the GP and patient.   
Country SA PHN, in conjunction with Brentnalls SA and
Australian Point of Care Practitioners Network (APPN)
, are proud to be able to provide a webinar explaining the ins and outs of implementing PoCT in a General Practice and Aboriginal Community Controlled Health Service setting from a business point of view. 
The webinar will be held on Thursday 6 February 2020, 12.30pm (ACDST), presented by Danny Haydon and Ryan Buiatti and targeted at General Practice Principles, GPs, Practice Managers, Aboriginal Community Controlled Health Organisation CEOs.  (RACGP & ACCRM CPD Points pending) 
Further details for accessing the webinar will be provided in the next edition of this newsletter, via email notification and on the APPN and Country SA PHN websites in January 2020.

The webinar will focus on the background of delivering Point of Care Testing (PoCT) in a primary care setting; implementation and usage; using the Analysis Tool to best effect; and funding models.
HealthPathways SA - Headaches in Adults

Want clear advice on which patients with chronic headache require imaging and/or referral? 
Looking for clear guidelines on the management of medication overuse headaches? 
Want more information on all of the options for migraine prophylaxis? 
Not sure on the best approach to managing menstrual migraines?
The Headaches in Adults pathway was written in conjunction with a South Australian neurologist and focuses on some of the common headache disorders seen in general practice including migraine, menstrual migraine, tension-type headache, cluster headache and medication overuse headache.  It provides a guide to acute management and longer term prophylactic management. There is also information on red flags, secondary headaches, examination of the patient presenting with headache and when investigations and referral are indicated in primary care. 
Access to HealthPathways SA is free and easy. Find out more or register for a login today 
Register Here
 Already have a log in? Check out the
Headaches in Adults
pathway today. 
Tailored Training Sessions in the Yorke & North Region

The Practice Support team conducted tailored training sessions with GPs, practice nurses and practice managers covering the use of all the PenCS Suite of products, analysis of practice data, and implementing the Model for Improvement using the Plan Do Study Act cycles.
The below practices have taken up the training in continuing their journey in quality improvement. 
If you would like one of the Practice Support team members to organise a site visit or remote session please email
practice.support@countrysaphn.com.au
to organise a suitable time. Our training sessions can be tailored for your administration staff, practice nurses and general practitioners.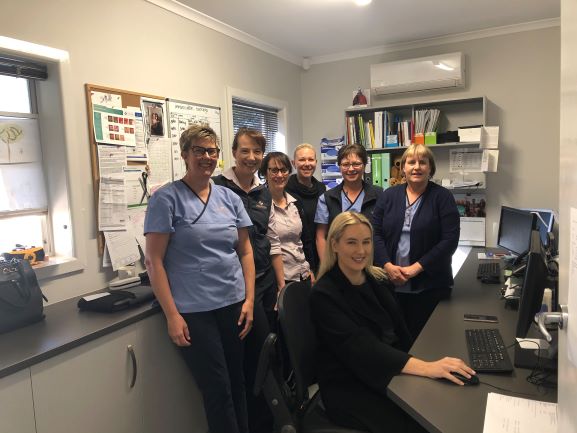 Kapunda & Eudunda Medical Centres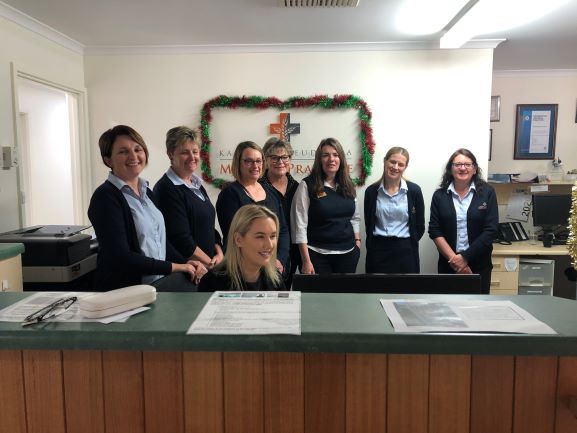 Kapunda & Eudunda Medical Centres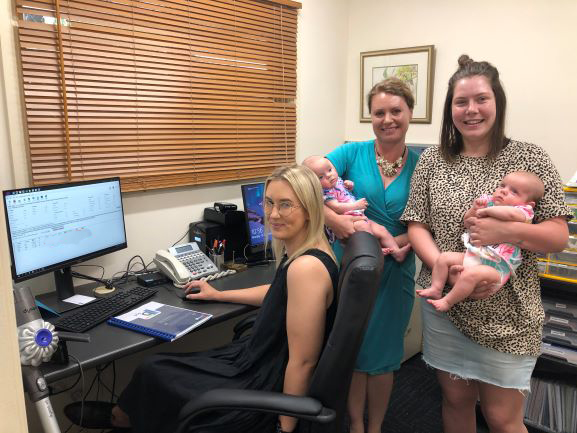 Victoria Road Medical Clinic – "never too young to start quality improvement"
Practice Support Update - Quality Improvement in General Practice
The Practice Support team will be supporting general practices with the ongoing use of the PenCS CAT 4 software suite provided to practices by Country SA PHN. The extended range of data management tools by PenCS include programs that work together to allow a unique interface, with a multifaceted view of a practice's health data. 
What are the benefits to your practice? Immediate potential benefits of using the PenCS Cat 4 software suite in your practice may include:
Enhanced data quality and safety
Efficient management of your patient population
Effective identification and monitoring of high-risk patients or specific target groups
Demonstration of improved patient outcomes
Encouragement for pro-active health care and preventive and early intervention activities
Assistance in meeting accreditation standards and practice incentive payment (PIP) requirements such as the eHealth PIP and the new PIP QI Incentive which commenced on the 1 August 2019
Better quality practice data i.e. completeness of practice's clinical data will be improved
Easy identification of previously unseen gaps and opportunities for improvement
Ability to monitor and track change over time demonstrating systematic quality improvement initiatives within your practice
Data quality tools may be most effective when used within a systematic quality improvement approach, working as an adjunct to the clinical software from which they create clinical extracts for in-practice analysis. 
A current resource available to your practice is the Practice Health Profile (PHP) which is prepared for practices that are currently submitting their de-identified data to Country SA PHN.  The PHP allows analysis of your data and can assist with identifying areas for improvement in line with the PIP QI Incentive, leading to better patient outcomes and meeting accreditation requirements.
If you would like one of the Practice Support team members to organise a site visit or remote session please email
practice.support@countrysaphn.com.au
to organise a suitable time. 
Telehealth Shut Down and MaintenanceTelehealth maintenance
Please note that Cisco Jabber will not be available this weekend, our IT team will be applying some software updates to ensure all security aspects for the service are kept up to date. 
The outage will run from 11:59pm Friday 20 December to 11:59pm Sunday 22 December 2019.

Support over the Christmas break
Country SA PHN will be closed from Tuesday 24 December 2019 and re-open on Monday 6 January 2020. During this time, our IT Service Desk will be closed and there will be no support available for our telehealth service.

If required, your IT Provider may be able to provide you with some level of network support for your Cisco Jabber installation and be able to check that there are no network or internet connectivity issues.
17th National Immunisation Conference 2020

Public Health Association of Australia's (PHAA) 

17th 

National Immunisation Conference will be held at the Perth Convention Centre from Tuesday 23 June to Thursday 25 June 2020.
The First 1000 Days Portal
Children thrive when parents are supported. Research shows that the first 1000 days of a child's life, from conception to two years, is a time of rapid growth and development during which their experiences and interactions shape the way that their brains, bodies and emotions develop throughout life.
With an overarching focus on early intervention, including building greater community awareness about the importance of supporting parents during the first 1000 days, the
First 1000 Days online portal
has been developed and launched to support parents and carers to give Australian children the best start in life.
Chronic Kidney Disease (CKD) Ambassador Program 

Kidney Health Australia's CKD Ambassador Program is NOW open for applications for the 2020 participant intake.
The 'CKD Ambassador Program' is a Kidney Health Australia initiative providing an opportunity to implement best practice detection and management of Chronic Kidney Disease (CKD) with reward and recognition as an Ambassador. 
Expression of Interest Form
- Complete this form to receive further information about the program. A Kidney Health Australia team member will contact you. 
Application Form
- Complete this form to register your interest in taking part in the CKD Ambassador program. 
2020 Asthma Conference  
Hosted by Asthma Australia, the 2020 Asthma Conference aims to spark a movement of coordinated, committed and person-centred change makers who will Shift the Dial for people with asthma.
Across the two days, delegates will move to the edge of their learning zone and explore why the dial needs to shift, what it could look like and how we will shift it
.

We invite you to come with an open mind, ready to share experiences and learn, putting people with asthma at the centre of how we can create much-needed change. 
Join us at The Asthma Conference and become part of something big to drive change for people with asthma. Tickets are on sale at
www.asthmaconference.org.au
BloodSafe eLearning Australia

BloodSafe eLearning Australia provides free resources to help you understand the cause(s), diagnosis and management of Iron Deficiency Anaemia (IDA):
Better Medical - GP Opportunities

Join an innovative and forward thinking group of clinics, which highly values quality care and clinical autonomy with a community focus. 
We have GP opportunities for full or part-time positions.  Modern, fully accredited clinics, DPA and non-DPA.  Well established mixed / private billing.  Opportunities in clinics located in Mt Barker and Strathalbyn with excellent nursing and administrative support.  


For further information and a confidential discussion, please contact Amy Sissman on 08 8391 2055 or 

join@bettermed.com.au

Southern Fleurieu Family Practice - Senior Practice Nurse

The Southern Fleurieu Family Practice is a leading rural GP medical clinic based in Yankalilla, on the beautiful Fleurieu Peninsula, south of Adelaide. We are very excited to announce, due to growth the opportunity for an experienced Senior Practice Nurse to lead our clinical nursing program and team.

Please apply by email to Amanda Jurado, Practice Manager (

pm@sffp.com.au

). For more information please visit our website at

www.sffp.com.au

or phone (08) 8558 0111. A position description is available on request.
| | | |
| --- | --- | --- |
| The Blood Service Mobile Blood Donor Centre will be in Mount Barker on Tuesday 31 December to Friday 3 January, in Port Pirie on Monday 6 January to Thursday 9 January, in Hewett on Monday 13 January to Thursday 16 January and in Port Lincoln on Tuesday 28 January to Thursday 30 January 2020. | | Melanoma – An update on practical management and new treatments, MIA's Prof John Thompson talks to GP and RACGP President Dr Harry Nespolon about the latest guidelines on melanoma management, the implications of recent research findings, and the impact of new and more targeted treatments. To view the podcast click here. |
| | | |
| --- | --- | --- |
| When should I refer to a melanoma clinic? In the evolving treatment landscape of melanoma, it is important for GPs and Dermatologists to be confident in managing or knowing when to refer their melanoma patients. Click here to view the Podcast. | | How to perform a full skin examination, in this video, Dermatologist Dr Annika Smith outlines the process of performing a full skin examination by initially determining the patient's risk factor profile before thoroughly examining the patient with a dermatoscope, click here. |
New MBS Item Numbers supporting GP to patient telehealth, in November, the Department of Health released a new range of Medicare numbers to support GP to Patient telehealth consultations. While the eligibility requirements are somewhat stringent, it is still a great step forward for telehealth and for rural and remote patients. More information is available here. 

Pen CS General Practice Resources Portal

, the portal is a dedicated site for general practices, featuring booklets, training videos and a quick start guide for new users. Practices have access to the following featured resources; PIP QI and CAT Plus Training Guide; Topbar for General Practice Booklet; Privacy Poster; Consent Management Portal Guide for Practices; and CAT4 Roadmap. F

or more information

click here

.
Family Drug Support Group - Port Augusta

Held on the third Thursday of the month

16 January 2020,

 12.00pm - 2.00pm  

Phone Kendall 0457 030 805 or Angela 0428 271 743


 
Health Professional Update - Arthritis Aware - Mount Barker

Thursday 20 February 2020, 6:00pm - 8:00pm

Aged Care – Cognition, Consent and Care of the Older Patient - Victor Harbor

Thursday 26 March 2020, 6.30pm - 9.00pm
Success Factors for a Mentally Healthy Workplace - Mount Barker

Thursday 5 March 2020, 6.00pm - 8.30pm

 
Aboriginal and Torres Strait Islander Health Training for General Practice - Mount Gambier

Wednesday 12 February 2020, 6.00pm - 9.30pm

 
Certficate of Infant Mental Health - Adelaide

Wednesday 29 January 2020 to Wednesday 1 April 2020 (10 weeks)

Every Wednesday 3.00pm - 6.00pm

Advanced Training in Suicide Prevention - McLaren Vale

Saturday 2 May 2020, 9.00am - 5.00pm
Flinders Chronic Condition Management (CCM) Program - Bedford Park

Monday 30 March to Tuesday 31 March 2020

 
International Certificate of Dermatoscopy and Skin Cancer - Melbourne

Saturday 25 January 2020 to Sunday 26 January 2020

2020 Australian Pain Society 40th Annual Scientific Meeting - Hobart

Sunday 5 April 2020 to Wednesday 8 April 2020
AICG Patient Safety & Quality Care Symposium - Victoria

'Connecting Clinicians' is the central theme of the 2020 Symposium.


7th Rural and Remote Health Scientific Symposium - Alice Springs

Monday 25 May to Tuesday 26 May 2020
Suicide Prevention Webinar - What next after a patient suicide attempt?

Wednesday 29 January 2020, 7:00pm

Free Online Palliative Care Training

Are you a nurse? Do you work in aged care? Free online CPD Accredited Palliative Care Training is now available.
Beckwith Park, 30 Tanunda Road, Nuriootpa SA 5355

PO Box 868, Nuriootpa SA 5355

T  08 8565 8900    F  08 8311 1723
SA Rural Health Network trading as Country SA PHN.
Country SA PHN gratefully acknowledge the financial and other
support from the Australian Government Department of Health.
Click here
 to update your subscription preferences.